Common Estate Planning Challenges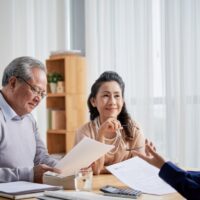 Estate planning is not a simple task. It requires careful consideration and, well, planning. A seasoned estate planning attorney can walk you through your options and make sure that you keep in mind the various considerations that should guide your estate planning process. Below, we discuss some of the more common estate planning challenges. If you need help planning your estate, call a dedicated Vancouver estate planning attorney.
Picking the Right Type of Legal Tools
Most people have heard of a will, or "last will and testament." For many people, thinking about drafting a will is as much as they've ever considered estate planning. There are, in contrast, a number of different legal tools available. Many of these may have greater legal and tax benefits than a typical will. For instance, it may be more beneficial to establish a trust to house your assets while you are still alive for the benefit of your eventual heirs down the line. You may want to utilize special kinds of trusts or other instruments for specific assets or family members. There's a lot more to estate planning than simply declaring that you leave everything to your spouse and children.
Special Needs Family Members
Estate planning is all about taking care of your family after your eventual passing. In some cases, it is as simple as deciding who will get which assets. In many cases, however, certain family members require more care than others. If you have a child or other family member with a disability or other special needs, it is important to account for those needs in your estate plan. You may need to ensure that they have regular income or coverage for their medical care, nursing care, physical therapy, and other expenses, while also making sure not to hurt their eligibility for needs-based governmental programs. Special needs trusts and other special kinds of legal tools can ensure that all of your family members are accounted for, no matter their needs.
Keeping the Plan Up to Date
Estate planning is not a "set it and forget it" type of thing. As you age, you may acquire more complex assets, and your familial makeup may change. You may have more children, marry and/or divorce, adopt children, fall in love with a charitable organization, or encounter any number of important life events. Your estate plan should be updated every few years to ensure that your current wishes are properly documented and that no new heirs are unintentionally left out.
Thinking Through Certain Gifts, Tax Consequences, and Other Provisions
It's important to understand all of the financial consequences of a given will or trust provision. A provision in a will that says that the home must be kept in the family may seem like a great way of ensuring that the children will have a place to live, but the consequences for the family can be more harmful than beneficial. If property taxes rise, the children may be paying more than they can afford just to keep a house that they would greatly benefit from selling. Your estate planning attorney can help you understand fully any decisions you make in your will or trust.
Planning for Disability and Long-term Care
Part of estate planning is planning for your own future while you are still alive. You need to make sure you are protected in your elderly years, or should a disability befall you. If you hope to rely on programs like Medicare or Medicaid, you need to know how to manage your assets and your income in order to preserve eligibility. Many people try to dilute their net worth by giving away assets the year before they retire, but this can have significant, negative legal consequences. Your estate planning attorney can walk you through your options for ensuring that you maintain your income while still preserving eligibility for needs-based programs or otherwise are protected in case of disability.
Vancouver Attorney John Lutgens is Here to Help With Estate Planning Matters in Washington State
For dedicated and detail-oriented legal help planning for your financial future in Vancouver, or elsewhere throughout and Washington, contact Vancouver estate planning lawyer John Lutgens for a free consultation at 360-693-2119.