Estate Planning Tips for Childless Couples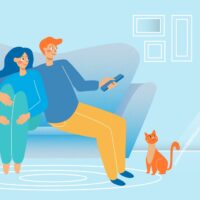 Estate planning can feel like a daunting and complicated process to go through. And while there is the common misconception that couples without children will have an easier time going through this process, the reality is, an estate can be just as complicated or more so for couples without children.
If you and your spouse have not had children, you will still need to consider the future of your assets and who will be in charge of making important decisions if either you or your spouse is either unable to make those decisions or passes away. But exactly how do you go about estate planning if you are a couple without children? Here are some tips that can help you navigate this important process. For more detailed assistance in Washington, contact an experienced Vancouver estate planning attorney.
Do You Need a Will if You Don't Have Kids?
Having a will or a trust is an important aspect of your estate planning regardless of whether or not you have children. It's even more important if you do not have children because you need to make it clear who gets your assets in the event you pass away or are unable to make those necessary life choices.
A will or trust also protects your end-of-life wishes because it will detail who will make important financial decisions for you, who will be primary beneficiaries of your assets, and whether or not family members are included in these types of discussions.
If you do not have a will, your assets will likely go to your spouse. However, in the event your spouse passes away, your assets may go solely to the surviving family members of either you or your partner and not to the family members of the other.
Different states also have different rules on asset allocation, and the final distribution of assets may be left up to the state to decide.
How to Create an Estate Plan if You Don't Have Children
Many couples who have children often leave their assets, finances, and family heirlooms to their children. This can make the process of estate planning rather cut and dried. For couples who do not have children, there may need to be a little more creativity involved in this process. When creating your estate plan, the following are essential aspects you need to consider.
Power of Attorney
A person holding power of attorney can make financial decisions for you if you are no longer able to do so. These decisions can vary and can cover a variety of aspects of your life. You can have several powers of attorneys to delegate on different aspects of your life such as rental and investment properties, distribution of funds like savings accounts, and even health-related decisions. For couples without children, the power of attorney can be given to a family member, sibling, parent, or a professional.
Beneficiaries
It's important to consider beneficiaries for your assets as part of your estate planning. Aspects to consider include beneficiaries for retirement accounts, life insurance policies, and other financial funds. It's important to keep up-to-date with your beneficiaries.
Couples who have children typically name their kids as their primary beneficiaries. Over the course of their life, this beneficiary designation normally doesn't change. For couples without children, this is a bit different. As the components of your life change and different people enter in and out of your life, keeping your beneficiaries up-to-date ensures that your end-of-life wishes are executed the way you would like.
Consider Charities
Childless couples will often leave behind portions or all of their assets to charities and other nonprofit organizations. Establishing a trust that allocates your assets in this way can be another element of your estate planning.
Pets
It's important to remember your pets in your estate planning as well. Often, couples without children will name a person who will take care of their pets in the event both parties pass away. It's also common for couples without children to allocate a certain amount of money that will be used to care for the pet.
Choosing an Executor for Your Will
The executor of your will is the person who sees that the terms of your last will and testament are carried out. This is the person who will be responsible for settling any final debts and ultimately distributing your assets, savings, and other items listed in your will.
For childless couples, the executor of your will can be a sibling, a niece or nephew, or even a close friend. Many childless couples will often place this important role in the hands of a professional as well. It's important to discuss your wishes with the person whom you choose to be the executor of your will so that they understand the details of how you would like your wishes carried out.
The Importance of Estate Planning
If you and your spouse do not have any children, the importance of estate planning becomes magnified. You'll often find that you need to get a little more creative in your estate planning as far as who you want to leave your assets to and who you want to take on the role of making decisions on your behalf.
Working with a qualified estate planning professional can help you establish a plan that works for you and your spouse. We can help provide you with comprehensive estate planning guidance to ensure that your affairs are in order. Contact the experienced and effective Washington estate planning attorney John Lutgens in Vancouver at 360-693-2119.