Executor vs. Administrator in a Washington Probate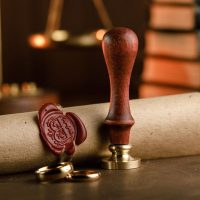 When a loved one passes away, the legal process that follows can often be confusing and emotionally taxing. One of the most critical aspects of this process is the appointment of an individual to manage the deceased's estate. In Washington State, this individual can either be an Executor or an Administrator. While these roles may seem similar, there are key differences that you should understand. See below for clarification of these roles and their responsibilities within the context of Washington probate law. For help with probate matters in Washington, contact the law offices of John Lutgens in Vancouver for a free consultation.
What Is Probate?
Before diving into the roles of an Executor and an Administrator, it's essential to understand what probate is. Probate is the legal process through which a deceased person's estate is administered and distributed. This process ensures that debts are paid and assets are allocated according to the deceased's will or state law.
The Role of an Executor
An Executor is an individual who is designated in a will to oversee the management of the deceased's estate. This role encompasses a range of responsibilities, such as gathering and taking inventory of the estate's assets, settling any outstanding debts and taxes, and ensuring that assets are distributed to the beneficiaries in accordance with the provisions outlined in the will.
In Washington, the Executor must be at least 18 years old and of sound mind. The court formally appoints the Executor, but their name is usually specified in the will.
The Role of an Administrator
An Administrator serves a role akin to that of an Executor but comes into play under specific circumstances. These include situations where there is no existing will, the will fails to designate an Executor, or the Executor named in the will is either unable or unwilling to fulfill the responsibilities.
Like an Executor, an Administrator must be at least 18 and mentally competent. The court usually gives preference to close relatives when appointing an Administrator.
Key Differences Between an Executor and an Administrator
1. Appointment: An Executor is named in a will, while an Administrator is appointed by the court.
2. Scope of Authority: An Executor's authority is defined by the will and the court, whereas an Administrator's authority is solely determined by state law.
3. Accountability: Executors may have more flexibility in managing assets, as they are guided by the will's provisions. Administrators, however, are strictly bound by state law and may require court approval for certain actions.
Why the Distinction Matters
Understanding the difference between an Executor and an Administrator is crucial for effective estate planning and smooth probate proceedings. The choice can impact how quickly the estate is settled and can also affect the distribution of assets.
Call John Lutgens, Attorney at Law, for Help With Probate Matters in Washington
Both Executors and Administrators play a vital role in the probate process in Washington State. While their responsibilities are similar, the circumstances under which they are appointed, and their scope of authority differ. If you're involved in estate planning or are navigating the probate process, it's essential to consult with an experienced probate lawyer to guide you through these complex legal matters and provide practical advice and technical assistance as needed. In Vancouver and throughout Washington state, contact the law office of John Lutgens at 360-693-2119 for a free consultation to get answers to your questions and discuss your needs.