Three Deadly Crashes in Less Than 12 Hours in Portland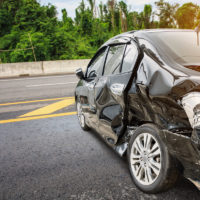 Portland, Oregon is not known as the most dangerous city in the country for pedestrians or drivers, but a recent Wednesday saw a spate of horrific traffic accidents leading to multiple deaths. At least one accident involved a hit-and-run that killed a pedestrian. Traffic accidents are prevalent everywhere in the country and have been on the rise in Portland in recent years. Negligent drivers must be held accountable for any injury or death that they cause.
Portland Sees Three Deadly Crashes from Wednesday Night Through Early Thursday Morning
Between 3:00 p.m. on a recent Wednesday and 3:00 a.m. the following Thursday last month, there were three fatal accidents on Portland streets. The first accident of the trio happened at around 3:15 p.m. A man crashed his silver pick-up truck into a sign pole on the freeway ramps for I-84 Eastbound and I-5 Northbound from Southwest Macadam Boulevard. The driver was taken to a nearby hospital for emergency medical care, and was there later pronounced deceased.
At around 10:20 p.m. later that night, North Precinct Officers responded to reports of a pedestrian struck by a vehicle in the area of North Fessenden Street and North Polk Avenue. An off-duty police officer witnessed the accident and attempted to help the victim, a young woman. Unfortunately, she died at the scene as the officer tried to render aid. The vehicle that hit the woman, described as a red sedan, fled the scene after the accident rather than stopping to render aid.
The last accident occurred around 1:30 a.m. near Southeast Foster Road and Southeast 134th Avenue. That accident involved a black Ford Expedition crashing into a tree and pole. The male passenger died at the scene while the adult male driver was taken to a nearby hospital.
Three fatalities in half a day is an outlier for Portland, although the city sees its share of fatal accidents. According to data from Portland's Bureau of Transportation, there were 45 traffic deaths in the city in 2017. Overall traffic deaths have risen every year since 2012, and the number of pedestrians killed has increased significantly since 2015.
Get Professional Legal Help with Much-Needed Compensation After a Car Accident
If you or a loved one has been hurt by a negligent driver in Southwest Washington or the Portland metropolitan area, you may be entitled to compensation for your damages. An experienced traffic accident lawyer can help you obtain the recovery you deserve. In Vancouver, Washington and Portland, Oregon, call attorney John Lutgens at 360-693-2119 for a free consultation.