Fatal DUI Accidents in Portland and Salem as Oregon Fails to Lower BAC Limit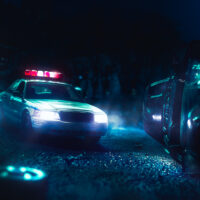 A Portland teen faces manslaughter charges after her passenger died in a recent car accident, based on allegations that the teen was driving under the influence of alcohol. The fatal crash follows another DUI-related collision that killed several teens in Salem earlier this summer. Drunk driving accidents remain a significant problem across the state of Oregon, and legislative efforts to address the issue have hit a wall. If a drunk driver injures or kills your loved one, hold them accountable by filing a car accident personal injury lawsuit.
Teens killed in multiple DUI accidents in Portland area
Earlier this summer, a driver whose blood alcohol content (BAC) was nearly three times the legal limit was charged with manslaughter after a fatal accident in Salem. He was driving a Jeep in the area of Salem Parkway and Cherry Avenue NE when he ran a red light and collided with a Toyota at around 11:30 p.m. on a Sunday. The Toyota was carrying an 18-year old Salem girl and her two 19-year-old friends on their way to pick up snacks for a "girls night" out. The drunk driver admitted to consuming eight beers before hitting the road.
More recently, a Portland teen was herself charged with manslaughter after crashing into a semi-truck. The 19-year-old girl was driving her Ford Fiesta when she slammed into the back of the truck stopped at a construction site near Banks. She then swerved into oncoming traffic and was hit by a Ford Explorer. Her passenger, a 19-year-old girl from Hillsboro, died at the scene. The other drivers of the truck and the Explorer experienced only minor injuries.
Impaired driving crashes kill hundreds in Oregon each year
Nationwide, alcohol is connected to around one-third of all traffic fatalities. In Oregon, 543 people died in drunk driving accidents involving drivers over the legal BAC limit between 2013 and 2017. Of those fatalities, 112 occurred in 2017.
Recent studies found that impaired drivers below the legal limit contributed to the problem. In 2017, eleven people were killed in Oregon in accidents involving drivers with BACs between 0.05 and 0.08. In addition to the eleven deaths, twelve people suffered major injuries (broken bones, severe bleeding, unconsciousness), and another 49 were injured less severely in below-the-legal-limit accidents. While such a driver may escape criminal prosecution, they can be held liable in civil court for any injury or death their reckless driving causes.
Oregon legislators unsuccessfully tried to lower the BAC limit to 0.05
Last December, Oregon State Senator Peter Courtney introduced a bill that would reduce Oregon's legal BAC driving limit to 0.05. This April, Sen. Courtney confirmed that the bill would not move forward this session. Legislative aides indicated that the issue would continue to be considered in interim working groups, but Oregonians will not see the law advance through the legislature this year. A few other states have introduced similar bills, but thus far only Utah has lowered its legal drinking limit from 0.08 to 0.05.
Call Vancouver Attorney John Lutgens for Help After a Drunk Driving Accident in Vancouver, Washington or Portland, Oregon
For passionate, effective, and zealous help pursuing a personal injury claim after a drunk driving crash in Oregon or Washington, contact Vancouver personal injury lawyer John Lutgens for a free consultation at 360-693-2119.