Fatal Train Crash Raises Questions of Liability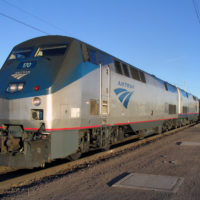 A federal investigation has now begun in the derailment and crash of an Amtrak train in DuPont, Washington. The fatal crash appears to have resulted from the train's excessive speed, and investigators are looking for reasons why the speed was not brought under control prior to the crash.
The Amtrak Cascades Train 501 was on its inaugural run between Seattle and Washington at the time of the crash. Forty miles into its trip, 13 of the train's 14 cars derailed onto the I-5 in DuPont, striking numerous cars on the road below, killing three of the train's passengers, and injuring dozens more. The train appears to have been traveling at 80 mph in a 30-mph zone at the time of the crash.
The National Transportation Safety Board (NTSB) recently acquired and reviewed video and audio recordings of the train's engineer and crew from the moments before the crash. Investigators have a practice of reviewing this footage to look for negligent behavior on behalf of crew members. In particular, investigators are looking for evidence that crew members were distracted by their cell phones, after the 2008 crash of a Los Angeles Metrolink train caused by a distracted engineer resulted in 25 deaths.
The NTSB reported that the engineer steering the train involved in the recent Washington crash did not appear to be using a cell phone before the crash, but nevertheless seemed to have missed a sign along the tracks indicating that the train should slow from 80 mph to 30 mph. In fact, the engineer is believed to have realized that the train was traveling at an inappropriate speed. Investigators stated to the press: "About six seconds prior to the derailment, the engineer made a comment regarding an over speed condition. The engineer's actions were consistent with the application of the locomotive's brakes just before the recording ended," but "it did not appear the engineer placed the brake handle in emergency-braking mode." Additionally, safety experts have noted that, while speed control technologies were available that could have prevented the crash, none were activated on the section of track where the derailment occurred.
Train engineers and other crew have a legal obligation to carry out their duties with reasonable care and attention. Train engineers or their employers may be held liable for failing to follow established protocols, observe speed limits and signs, or employ available safety tools. In this case, the engineer's failure to respond to the lower speed limit in time, as well as the failure to use speed-limiting technologies, could mean that Amtrak and its employees were negligent in failing to uphold their duties to the passengers.
If you've been injured in a crash in Washington, find out if you're a good candidate to file a personal injury lawsuit by contacting the seasoned and effective Vancouver personal injury lawyer John Lutgens for a consultation, at 360-693-2119.