Injury Claims Against the Government in Oregon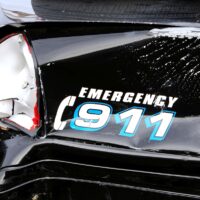 Dealing with the aftermath of a serious accident can be complicated and difficult at the best of times. The matter can quickly become much more complicated if the person who caused the injury is a government employee. What if you are hit by a city bus or rear-ended by a police officer? Are there different rules regarding whom you can sue, how you can bring claims, or the amount you can recover? Continue reading for a discussion of state and municipal liability in Oregon personal injury claims and reach out to a dedicated Oregon personal injury lawyer with any questions or after an accident in Oregon or Washington State.
Sovereign immunity
Governments are not subject to lawsuits the same way as individuals. Governments are protected by what is known as "sovereign immunity." Under the federal and state constitutions, the government reserves the right to tell people exactly when and how it may be sued, whether it is a city, county, state, or the federal government. Government entities are immune from lawsuits unless there is a specific law granting someone the right to sue under those circumstances.
The Oregon Tort Claims Act
Oregon law does permit lawsuits against city and state officials and agencies under certain circumstances. If a government official harms you while the official is carrying out their official duties (for example, if you are hit by a city bus), you can sue the appropriate municipal agency that employs that official, just as you would sue the employer of a taxi driver who hit you. There are, however, additional restrictions and requirements that apply when you sue the government.
Personal injury claims against state officials are governed by the Oregon Tort Claims Act (OTCA). The OTCA permits claims for personal injury or death against government agencies. Covered events include things like slip and falls as well as car accidents caused by government employees in the process of carrying out their duties.
Some of the additional requirements and restrictions present in injury claims against the government include:
Advanced, written notice to the agency before filing the claim
A limited number of days to bring the claim. Wrongful death claims must be brought within a year of the loss, while other claims must be brought within 180 days, much shorter than other personal injury claims
Limits on the total damages recoverable. As of 2016, personal injury or wrongful death claims against the state are capped at $2,073,600 for a single injured person and $4,147,100 where multiple people were injured in the same incident. Claims against local governments may have lower caps.
No claim available if you are covered by workers' compensation
Call Vancouver and Portland Attorney John Lutgens for Help After a Traffic Accident in Oregon or Washington State
For seasoned, talented, and reliable help pursuing a personal injury claim after a motor vehicle crash in Portland, Vancouver, or elsewhere throughout Oregon and Washington, contact traffic accident lawyer John Lutgens for a free consultation at 360-693-2119.