Massive Accident in Lakewood Involves Fleeing SUV Colliding With Emergency Vehicles, Semi-Truck Fire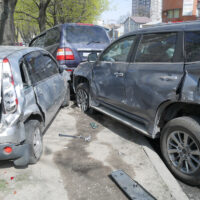 A wild scene straight out of an action movie left I-5 around Lakewood, Washington, closed for hours on a recent Monday morning.  The incident involved a semi-truck fire, police pursuit, collision with emergency vehicles, and multiple injuries.  Needless to say, anyone injured by a driver recklessly fleeing from the police has strong grounds for a personal injury lawsuit.
Five-Car Crash Closes Northbound I-5 in Lakewood
The incident began around 1:45 a.m. on a recent Monday morning (or late Sunday night) when a semi-truck caught fire on I-5 near Berkeley Street in Lakewood, near mile marker 122.  The cargo truck was hauling Cheesecake Factory shrimp and cheesecake when the cargo area suddenly caught fire.  Multiple emergency services, including the Washington State Patrol and local police, responded to the truck fire.
Separately, at around 3:05 a.m., law enforcement began pursuit of a Chevrolet Tahoe after the driver fled a traffic stop.  Deputies learned of the traffic slowdown due to the other incident and ceased their pursuit.  The SUV, however, continued fleeing on northbound I-5, where it came upon the semi-truck fire.  The SUV, still traveling at high speed, crashed into two fire trucks at the scene as well as a WSDOT Incident Response truck, a patrol car, and a civilian vehicle. 
A WSDOT worker narrowly escaped serious injury when the suspect SUV tore the door off the WSDOT truck by jumping back in the vehicle just as the SUV sped by.  A man, a woman, and a dog inside the Chevy were injured in the accident.  The man and woman were taken to a nearby hospital for treatment, but miraculously there were no other injuries.  Officials stated that the most severe property damage was done to the fire truck.
It likely goes without saying, but fleeing a police encounter and causing a crash is strong, if not definitive, proof of reckless driving.  Anyone injured in the accident has a powerful claim for any damages caused by the wreck, including possible punitive damages. 
Call Vancouver Attorney John Lutgens for Help After a Traffic Accident in Washington State
For passionate, effective, and zealous help pursuing a personal injury claim after a motor vehicle crash in Vancouver, or elsewhere throughout Washington, contact Vancouver traffic accident lawyer John Lutgens for a free consultation at 360-693-2119.