Facts About Medicaid and Medicaid Planning for Long-Term Care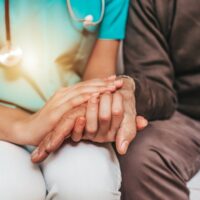 Medicaid, also known as Oregon Health Plan (OHP) in Oregon, is a government-operated health insurance program. Medicaid is separate from Medicare. Most senior citizens may understand Medicare and how to get Medicare benefits, but there is generally more confusion and uncertainty surrounding Medicaid, both in terms of establishing eligibility and how to maximize benefits. Most families and individuals will want Medicaid to pay for long-term care or a skilled nursing facility when they or their loved ones reach a certain age. With the right estate plan in place, you can ensure that you maximize the preservation of your wealth without ruining your eligibility for Medicaid.
Medicaid planning is a subset of estate planning, focused specifically on preserving wealth while maintaining eventual eligibility for Medicaid, which is a needs-based program. Medicaid planning requires specialized knowledge and understanding of not only insurance law, but also tax law, estate law, and the principles of personal financial management. Attorney at Law John Lutgens is a Medicaid planning lawyer with decades of combined experience helping clients protect and preserve their assets in order to ensure the best future for themselves and their families. If you are concerned about needs-based health insurance eligibility for yourself or a loved one in Washington or Oregon, the dedicated estate planning attorney John Lutgens is ready to help.
Long-Term Care is Expensive
According to insurance experts, the average cost of a private room in a nursing home is $8,365 per month, while a semi-private room costs an average of $7,441 per month. That means that, on average, a nursing home will cost around $100,000 per year. That cost is expected to only rise in the future. Nursing home care is, therefore, an impossible expense for the majority of people across the country, and it can easily wipe out an individual's or family's savings. Medicaid can ease the burden on families with elderly or disabled relatives who require skilled nursing care by covering the cost of skilled nursing care or long-term care facilities.
Qualifying for Medicaid
Contrary to popular belief, simply having assets or savings does not automatically disqualify you from eligibility. In fact, most elderly Washingtonians and Oregonians can qualify under Medicaid's eligibility requirements, depending on their specific circumstances. Eligibility depends on a few factors, including the following:
Cash reserve. The applicant may retain up to $2,000 in liquid assets (savings, checking, etc.).
Community Spouse Resource Allowance (CSRA). At-home spouses may retain up to a certain amount of liquid assets, not including home equity, IRAs, and other exempt assets. As of 2022, the spouse at home can keep the first $137,400 in assets and may be able to keep more if their income is below the Minimum Monthly Maintenance Needs Allowance (MMMNA).
Net worth and income. Non-exempt assets above the cash reserve and CSRA will be counted toward the Medicaid eligibility threshold. Cash savings, stocks, and the cash surrender value of whole life insurance policies come into play. Many assets, however, count as "exempt" and, with proper planning and understanding, even a comfortable family with significant assets can still qualify.
Avoiding Pitfalls and Penalties
It is vital that you consult with a qualified and educated Medicaid planning attorney when planning your financial future. Certain practices may seem like a good idea to hit Medicaid qualifications, but they can actually do more harm than good. State officials will review a Medicaid applicant's financial history to determine their eligibility, and certain red flags may cause the applicant to become ineligible for years.
For example, simply dumping assets or giving them to family members is more likely to trigger a penalty period than it is to help an individual become eligible for Medicaid. Speak with an experienced estate planning lawyer to discuss your best options for preserving eligibility while maintaining financial health for yourself and your family.
Comprehensive Medicaid Planning Attorneys in Oregon and Washington
Get help creating a safety net to support yourself and your loved ones in Oregon or Washington by contacting the experienced and dedicated Medicaid planning lawyer John Lutgens in Vancouver at 360-693-2119.