Pet Trusts In WA: Caring for Your Pets When You Can No Longer Care for Them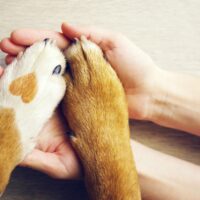 Many of us consider our pets to be another member of the family. For any "pet parent" out there, it is important to be aware of the same types of concerns that people have about any other family member. Namely, what will happen to your pet if something unfortunate should happen to you? How can you ensure that your beloved cat or dog will be well-cared-for if you are incapacitated or killed? With proper planning, you can protect your pet in case the worst should befall you. Read on to learn about pet trusts in Washington, and call a knowledgeable Vancouver estate planning lawyer for help planning for your future in Washington State.
What is a Pet Trust?
A pet trust is a legal document that provides for the care and maintenance of a pet in the event of the pet owner's death or incapacity. The trust document will appoint a person known as the trustee to hold and manage property (generally cash) in trust for the benefit of the pet. The trust will also name a caregiver to manage the care of the pet.
The trustee will periodically distribute funds from the trust to the caregiver to take care of the pet. The trustee is also responsible for monitoring the caregiver's actions to ensure that they are actually caring for the pet and using the funds for the appropriate purpose. The trust document can set standards to which the caregiver must adhere in caring for the pet, and establish the circumstances under which funds may be distributed from the trust (weekly or monthly, in the event veterinary care is necessary, etc.)
Pet trusts provide an advantage over simply providing for a pet in a will. Enforcing provisions in the will that do not specifically concern the allocation of assets can be difficult. Moreover, a pet may be left without care while the probate process is underway until various provisions in the will can be evaluated. A pet trust is a clear legal mandate for the immediate care of a pet.
Are Pet Trusts Enforceable Under Washington Law?
Chapter 11.118 of the Revised Code of Washington RCW covers animal trusts and includes several separate sections on how pet trusts can be enforced, accounting requirements, how to appoint or remove a trustee, and how courts should construe trust language. Talk to your estate planning attorney to ensure your pet trust is valid and drafted to effectively accommodate your wishes.
Vancouver Attorney John Lutgens is Ready to Help Protect Your Pet's Future in Washington State
For experienced and compassionate legal help planning for your financial future in Vancouver, or elsewhere throughout Washington, contact Vancouver estate planning lawyer John Lutgens for a free consultation at 360-693-2119.