Understanding the Personal Injury Laws in Washington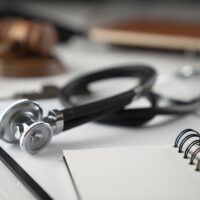 Personal injury claims typically break down to four elements: duty, breach, causation, and damages. Car accident claims, for example, turn on everyone's duty to drive reasonably and follow traffic safety laws. If a person drives negligently, they have breached that duty. If their negligence causes an accident and that accident hurts a victim, the victim has the right to sue for the injury they suffer (their damages). However, different states have different laws that affect the rights of plaintiffs and defendants under specific circumstances. Below, we discuss Washington Law concerning personal injury matters. Call a knowledgeable Vancouver personal injury lawyer if you have been hurt due to someone else's negligence in Washington State.
Comparative Negligence
In many states, if a plaintiff is partially at fault for their injury, then the amount they can recover in damages will be reduced by their percentage of responsibility. For example, if a plaintiff is hit by a drunk driver, but the plaintiff was texting at the time of the accident, a jury may find that the plaintiff is 20 percent at fault for the accident; if their total damages were $10,000, they would only be able to recover $8,000 from the drunk driving defendant.
Washington, on the other hand, uses a system of "pure" comparative negligence. In Washington, a plaintiff can recover even if a judge or jury finds them more than 50 percent at fault. A plaintiff with $10,000 in damages who is found to be 60 percent responsible for the accident can still collect 40 percent, or $4,000. The defendant, of course, may be able to counterclaim for any injuries they suffered as a result of the plaintiff's actions.
Statute of Limitations
The "statute of limitations" refers to the time limit for filing a lawsuit. Every state places a time limit on bringing personal injury claims. The time frame may differ depending on the type of claim or the nature of the injury or accident.
In Washington, the statute of limitations for personal injury cases is three years. There may be grounds to "toll" or delay the start of the statute of limitations. For example, the period may be tolled if the defendant flees the state and hides from the lawsuit, if the plaintiff was under the age of 18 at the time of the accident, or if the plaintiff was mentally incapacitated at the time of the injury.
Noneconomic and Punitive Damages
States also differ in the application of non-economic and punitive damages. Punitive damages are intended to punish a defendant for extreme wrongdoing, rather than compensate a victim, and are awarded on top of "compensatory" damages (such as medical bills, lost income, etc.) where available. A defendant's conduct must have been extremely reckless or malicious to warrant punitive damages. Noneconomic damages are compensatory damages that relate to harm which is difficult to measure such as pain and suffering or emotional distress. Some states impose limits on the amount of noneconomic and/or punitive damages that may be awarded.
In Washington, the respective government had enacted limits on the total noneconomic damages available in personal injury matters. In both states, courts found that such caps violated their state's constitution. In Washington, the issue appears fairly resolved: No cap on noneconomic damages is now in effect.
Punitive damages are only available where expressly permitted by statute. For most personal injury claims, even where the defendant's conduct was intentional or extremely reckless, plaintiffs are not able to seek punitive damages.
Call Vancouver Attorney John Lutgens for Help After an Accident in Washington State
For dedicated and effective legal help pursuing a personal injury or wrongful death claim in Portland, Vancouver, or elsewhere throughout Washington, contact Vancouver personal injury lawyer John Lutgens for a no-cost consultation at 360-693-2119.