Powers of Attorney Explained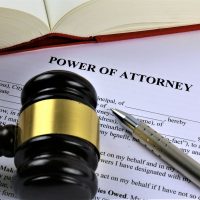 It's no secret that planning for the future can seem daunting. However, taking the right steps today can ensure peace of mind tomorrow. One important step toward developing a comprehensive estate plan is designating a Power of Attorney (POA). Read on to learn more about what a POA is and why you need one. For help with wills, trusts, powers of attorney, and other essential estate planning documents in Washington, contact the law offices of John Lutgens for a free consultation with a skilled and knowledgeable Vancouver estate planning lawyer.
What Is a Power of Attorney?
A POA is a legal document that allows you to appoint someone to manage your affairs should you become unable to do so. This individual, known as your agent, acts on your behalf in situations specified by the POA. There are several types of POAs, each with a unique purpose and scope.
Types of Powers of Attorney
Limited POA: This grants your agent the power to act on your behalf in a specific situation, such as selling your home or managing your affairs while you're overseas.

General POA: This gives your agent broad powers to act on your behalf. They can handle financial and legal matters, like conducting business transactions, buying life insurance, settling claims, and employing professional help.

Durable POA: A General Durable Power of Attorney stands apart as a critical tool in estate planning. It remains effective even if you become incapacitated and unable to make decisions. Without it, if you become incapacitated, no one can represent your interests unless a court appoints a conservator or guardian. A General Durable Power of Attorney ensures that the individual of your choosing, not a court-selected person, manages your affairs, providing you with control and peace of mind.
Does a Power of Attorney Carry any Risks?
Despite the crucial benefits of a POA, there can be pitfalls if not properly managed. Because your agent can make legally binding decisions on your behalf, it's essential to choose someone you trust implicitly. If poorly drafted, a POA can lead to financial abuse or legal complications. It's critical to carefully consider the powers you're granting, their extent, and under what circumstances they should apply.
This is where a skilled estate planning attorney like John Lutgens can make all the difference. With more than 25 years of experience serving clients in Vancouver, he understands the intricacies of Washington law and can guide you through the complexities of drafting a POA that is tailored to your needs and circumstances.
As an estate planning attorney, John Lutgens emphasizes the necessity of personalized, legally sound documents that provide clarity and safeguard your interests. He ensures that your POA is not only thorough but also compliant with current legislation, reducing the risk of future legal disputes and ensuring that your wishes are respected, even when you can't voice them.
Taking the time to secure a Power of Attorney is an investment in your future, and with expert guidance, it doesn't have to be complicated. By entrusting your estate planning to John Lutgens, you can rest easy knowing that your future is in capable hands.
Call John Lutgens, Attorney at Law, for Help With Powers of Attorney and Estate Planning in Washington
Planning for the future might feel overwhelming, but with professional advice and meticulous planning, it can become a source of peace and reassurance. Contact the Vancouver Law Offices of John Lutgens today at 360-693-2119 to get started.