How to Prove Self-Defense in a Criminal Defense Case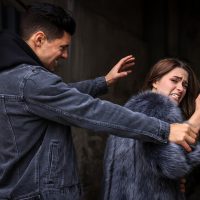 Self-defense is a commonly invoked but often misunderstood defense to crimes of violence. If you were in a bar fight started by someone else or you hit someone while they were trying to rob you, and you were subsequently arrested for criminal assault, you might have a self-defense argument. Below, we explain the self-defense argument and how it works in Washington and Oregon criminal cases. If you've been arrested for assault, manslaughter, or other violent crimes in Oregon or Washington State, call our seasoned Portland and Vancouver criminal defense attorney for help.
Defining Self-Defense Under the Law
Self-defense is an affirmative defense to an alleged crime of violence. An "affirmative" defense means that you are not challenging whether you committed the acts giving rise to the criminal charges. Rather, you are admitting you did those actions, but arguing you had a legal justification for doing so, such that your conduct should not be considered criminal. With self-defense, you are essentially saying: "Yes, I hurt that person, and I intended to do so, but law and public policy dictate that I was legally allowed to hurt that person under those circumstances."
Self-defense is not an abstract concept. State statutes and court opinions have shaped whether and how self-defense can be used as an appropriate defense to a criminal charge. Typically, self-defense is allowed when it is exercised to protect a person, their property, or another person from harm, and the force used is proportionate to the threat.
According to Oregon law, someone may use "physical force upon another person for self-defense" or to "defend a third person." They are justified in doing so when they "reasonably believe" that there will be an "imminent use of unlawful physical force" upon them or the third person. They may use only the "degree of force which the person reasonably believes to be necessary for the purpose." The self-defense rule in Washington is similar.
The proportionality requirement limits the use of force to that which is reasonably necessary for self-defense. If someone throws a punch at you, you cannot shoot them with a gun. Per Oregon law, deadly force is only justified when used to stop a person from:
Committing a felony involving the use or threatened imminent use of physical force against a person;
Committing a burglary in a dwelling; or
Using or about to use unlawful deadly physical force against a person.
Proving Self-Defense
Although self-defense is an affirmative defense, states differ on whether the defendant or the state has the burden to prove or disprove self-defense. In both Washington and Oregon, self-defense must be disproven by the state. If the defendant has provided evidence of self-defense, such as by showing that they were under attack or they were at home and being burglarized, the court must issue a self-defense instruction to the jury, and the government must disprove self-defense beyond a reasonable doubt.
A successful defense of self-defense, however, likely requires providing evidence or testimony showing that the defendant was defending themselves, their property, or another person. Evidence might come in the form of eyewitness testimony from others present, circumstantial evidence demonstrating the "victim" intended to criminalize or hurt the defendant, video recordings, or evidence of a physical struggle. Your criminal defense attorney can help you build your self-defense argument and track down the relevant supporting evidence.
Call Vancouver Attorney John Lutgens for Help After an Arrest in Oregon or Washington State
If you've been arrested for assault or other violent crimes in Portland, Vancouver, or elsewhere throughout Oregon and Washington, contact Vancouver criminal defense lawyer John Lutgens for assistance at 360-693-2119.