Rash of Motorcycle Accidents Strikes the Pacific Northwest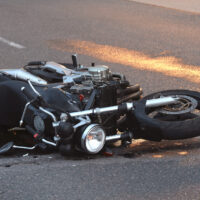 An overwhelming number of motorcycle accidents has struck down riders in Washington and Oregon this summer. Sadly, many of these crashes have been fatal. Learn more about the recent rash of motorcycle accidents in and around Vancouver and Portland, and contact an experienced motorcycle injury lawyer for more information.
Unusually high volume of motorcycle accidents in Portland and Vancouver over summer months
The areas in and around Vancouver, Washington and Portland, Oregon have been home to a tragic number of motorcycle accidents this summer. In only the past few weeks, news reports have been filled with stories of riders being hurt or killed in crashes, some of which were the clear result of the negligence of passenger vehicle drivers involved.
In a crash on August 22, 2018, a motorcyclist died while traveling through an intersection. The rider, traveling east on McGilchrist Street in Salem, was killed when a Jeep Wrangler that was traveling west on McGilchrist failed to yield the right of way to the rider when it turned left onto 19th Street. In a similar crash in Vancouver, the driver of a sedan struck an oncoming motorcyclist who had the right of way when traveling through the intersection. That rider was fortunate enough to survive the crash. In a separate incident in Aloha, Oregon, a man was arrested after allegedly using his car as a weapon by ramming a couple who were riding a motorcycle. On August 17, 2019, a motorcyclist was killed by a drunk driver who initially fled the scene of the crash. That woman is now facing criminal manslaughter, reckless driving, and DUII charges in Multnomah County. These incidents make up only a sliver of the recent accidents that have injured motorcyclists in and around Portland and Vancouver.
Money damages for victims of motorcycle accidents
Riders injured in serious motorcycle accidents may have a right to compensation for their injuries. Often, the myth placed on motorcycle riding as being inherently unsafe, or the stereotype that all motorcycle riders are reckless, can contribute to the difficulty that riders have in getting the money they're owed after an accident. Often, injured motorcyclists need the help of an experienced and trial-ready Vancouver motorcycle injury attorney to get the money they deserve after a crash.
If you've been hurt in a motorcycle crash in Washington or Oregon, contact the experienced and dedicated Vancouver motorcycle accident lawyer John Lutgens for a free consultation at 360-693-2119.