Restraints Play a Significant Role in Reducing Child Fatalities, Study Finds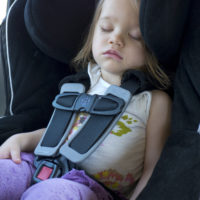 Roadways can be a dangerous place both for you as a driver and your passengers. Your most precious cargo, your children, depend on you to keep them as safe as possible in the car by not only using necessary safety equipment such as car seats, but also using them properly. Unfortunately, new research shows that many children who are dying in traffic accidents were not properly restrained when the crash occurred. If you or your child has been injured in a Washington traffic accident, find out about your right to money damages by contacting a seasoned personal injury lawyer.
The research in question was conducted by physicians at Brigham and Women's Hospital in Boston, using data in the federal Fatality Analysis Reporting System. The study analyzed which factors make it more likely that a child will be fatally injured in a car accident by examining the over-18,000 fatal accidents involving a child that occurred between 2010 and 2014. Among those accidents, 16% caused the death of a child.
The study included factors such as whether the fatal crash occurred on rural or urban roads or highways, the type of vehicle involved in the accident, the state in which the accident occurred, whether the driver was intoxicated, and whether the child was adequately restrained when the crash occurred. The study found that the single most determinative factor in whether a child died in a crash was whether the child was properly restrained. Forty-three percent of all children who were fatally injured in an accident were either not restrained at all or were not properly restrained. In addition to the 43% who were not properly restrained, another 13% of those fatally injured children were seated in the front seat when they should not have been.
The laws of the State of Washington require all those transporting young children to ensure that they are properly restrained whenever they're in a car. Children under age eight and shorter than 4'9" must be in some form of child safety system, and children under age 13 must sit in the back seat whenever possible. That said, even if you mistakenly fail to buckle in your child properly, you may still have a right to pursue a legal claim against the driver at fault for causing the accident. Contact a skilled personal injury lawyer as soon as possible after an accident to learn your rights.
For assistance with a claim for damages after a Washington traffic accident, contact the skilled, dedicated, and trial-ready Vancouver car accident lawyer John Lutgens for a consultation on your case, at 360-693-2119.