Retirement Pitfalls and Mistakes to Avoid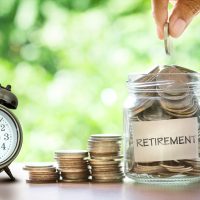 As an estate planning and probate lawyer serving clients in Washington for over 30 years, attorney John Lutgens has identified the most common and serious mistakes people often make when it comes to retirement. He's seen first-hand how improper or inadequate retirement planning can complicate lives, leading to avoidable financial distress and strife. Read on for a discussion of some of the common pitfalls and mistakes that can sabotage your retirement and how you can deftly navigate around them. For seasoned advice on planning your estate, call a dedicated Vancouver estate planning attorney to get started today.
1. Failing to Start Early
The adage "The early bird gets the worm" holds in retirement planning. The power of compound interest is a fantastic tool that works best over long periods. Yet, a surprising number of people delay starting their retirement savings. The longer you wait, the more you'll have to save to achieve the same financial security. Start as soon as you receive your first paycheck, and stick with it; your future self will be glad you did.
2. Not Utilizing Tax-Advantaged Retirement Accounts
Many people overlook the benefits offered by tax-advantaged retirement accounts such as 401(k)s, IRAs, and Roth IRAs. These tools allow your savings to grow tax-free or tax-deferred, boosting your total retirement fund significantly over time. Maximizing your contributions to these accounts is a smart and effective strategy for a worry-free retirement.
3. Underestimating Retirement Expenses
Many people miscalculate their post-retirement expenses, often underestimating healthcare costs, which tend to increase with age. It's also essential to account for inflation, which can erode your purchasing power over time. Establishing a comprehensive and realistic budget for your retirement years can help avoid unpleasant surprises.
4. Not Planning for Long-Term Care
Long-term care costs can be one of the most significant expenses during retirement. Unfortunately, many individuals fail to plan adequately for this, assuming that Medicare will cover these costs. However, Medicare typically covers only short-term care following hospitalization, not long-term care or assisted living. Including long-term care in your retirement planning is crucial to protect your savings and maintain your desired lifestyle.
5. Overlooking Estate Planning
Estate planning is a vital aspect of retirement planning that is often overlooked. It ensures that your wishes regarding your assets, healthcare, and dependent care are respected should you become incapacitated or pass away. Without a solid estate plan, your loved ones may face financial and legal difficulties.
6. Not Regularly Reviewing Your Retirement Plan
Retirement planning is not a one-time event but a dynamic process. It requires regular review and adjustments as your circumstances change – be it marriage, children, job change, or health status. Regular reviews with a professional can help ensure that your retirement plan remains aligned with your goals.
Avoiding these pitfalls is the first step toward ensuring a secure, comfortable retirement. It requires careful planning, foresight, and guidance. An experienced estate planning attorney can help you navigate these complexities and set you on the path to a successful retirement. For help with retirement and estate planning in Vancouver and much of Washington state, contact John Lutgens to start mapping out your ideal retirement journey.