Safety Technologies that Could Prevent Large Truck Accidents in Washington are Not Being Used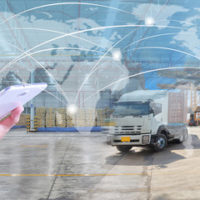 Recent years have seen a troubling rise in motor vehicle accidents nationwide, and the rate of fatal large truck crashes is no exception to this rule. Despite the advances that vehicle manufacturers have made in developing safety technologies, few of these advances are being implemented in the nation's growing fleet of large commercial trucks. Learn about how roadway safety could be improved through the use of advanced safety systems in semi-trucks and tractor-trailers, and contact an experienced Vancouver truck crash lawyer if you've been hurt in an accident with a big rig or 18-wheeler.
Truck crashes in Vancouver and nationwide result in thousands of deaths every year
The National Highway Traffic Safety Administration estimates that about 4,300 people were killed in crashes involving large commercial trucks in 2016. This is an increase of 5.4% over 2015's total. It is also important to note that, in roughly 80% of fatal accidents involving a passenger vehicle and tractor-trailer or big rig, the person who dies is located in the passenger vehicle, not the large truck. Safety experts assert that these serious accidents could be prevented or made less severe with the help of collision warning or crash avoidance systems such as automatic emergency braking, blind-spot warning, or front-collision warning systems. The Insurance Institute for Highway Safety estimates that some 107,000 accidents could be prevented or reduced in severity if vehicles had these collision warning and avoidance systems installed, including 30% of large truck accidents.
Most commercial trucks don't use collision avoidance or warning systems, despite benefits
Sadly, few large trucks currently use advanced safety protections. According to a report published by the think tank Securing America's Future Energy, only 15% of large trucks in the US use collision warning or avoidance systems. This is despite the fact that such features could be an even more powerful tool in preventing fatal accidents when installed in large trucks than they are on passenger vehicles. For example, tractor-trailers have massive blind spots that wrap around from the passenger's side to the rear of the truck, sometimes called no-zones, which make it impossible for them to see vehicles located to the rear or on their passenger side. By installing blind-spot warning systems, truck drivers could avoid accidents resulting from trucks unwittingly merging lanes into neighboring vehicles in their blind spot. Likewise, in the event that a truck driver fails to notice a hazard in the road ahead, automatic emergency braking in trucks could prove invaluable for avoiding rear-end crashes, since large trucks require about 40% longer to come to a stop than do passenger vehicles. The report published by Securing America's Future Energy estimates that, by 2020, 40% of all large trucks could incorporate collision avoidance or warning systems.
For seasoned legal help in getting the damages you deserve after a Washington truck crash, contact the compassionate and professional Vancouver personal injury lawyer John Lutgens for a no-cost consultation on your case at 360-693-2119.