Lutgens Law Firm Taking Steps for Client Safety During the COVID-19 Pandemic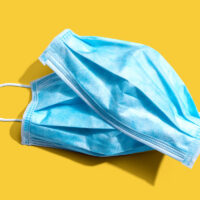 In response to the ongoing COVID-19 pandemic, Lutgens Law Firm has taken steps to address the safety of clients and staff members at the firm. Below are some of the measures we are implementing to address your safety during this time:
We are now offering Zoom meetings to all clients and prospective clients.
For in-person meetings, we have designated a dedicated conference room that allows for over six feet of social distancing between clients, attorney and staff. All client conferences are scheduled with at least 30 minutes between meetings to enhance social distancing for visitors and allow for surfaces to be cleaned between meetings.
We have installed HEPA-filtered air purifiers in the general office and conference room areas to provide added protection to clients and visitors.
While we cannot provide 100% assurances against exposure to clients, we are implementing the above methods to help create a safer environment. Lutgens Law Firm remains open for business and continues to serve the needs of its existing clients while also welcoming new clients on-board as well. To schedule a meeting at our Vancouver offices or arrange for a telephone consultation or videoconference, call 360-693-2119 or contact us online.