What are the Types of Guardianship in Washington?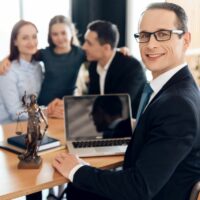 A guardianship is a legal relationship under which one person is legally responsible for managing the finances, medical decisions, and physical care of another person. Typically, the "protected person" under the care of a guardian is either a minor child or an adult who is unable to care for themselves due to physical or mental disability or injury. Guardianship may be an important option to protect your loved one and their finances should a relative have a developmental disability or become disabled due to illness or injury. Continue reading to learn about the types of guardianship available in Washington State, and if you need help planning your estate, call a knowledgeable and effective Vancouver guardianship and estate planning attorney.
Guardianship of Children
A legal guardian can be appointed for a child who does not have a legal parent already filling the parental role. A child may need a guardian if their parent is absent, incapacitated, deceased, mentally incompetent, incarcerated, or severely disabled to the point of being unable to make parental decisions. A parent can nominate a guardian, or a guardian can be picked by the court. Close relatives are generally preferred where available. A court can also establish a conservatorship, whereby a person (the conservator) is appointed to handle only the financial affairs or property of the child.
Guardianships for Adults
A guardian for an adult may serve different purposes depending on the needs of the protected person. In Washington, the types of guardianships include the following:
A guardian of the person serves a similar function to a parental guardian for a child. They have the authority to make decisions concerning all aspects of the protected person's life.
A guardian of the estate has more limited authority. This form of guardianship is available for disabled persons who are still able to make some personal care decisions but are unable to make responsible and reasonable financial decisions. The guardian is responsible for making financial decisions for the disabled person.
A person can be appointed both guardian of the estate and the person. Even within these categories, courts have leeway to impose limitations. Guardianships are meant to be tailored to the needs of the protected person or ward. Courts can impose either a broad guardianship or a limited guardianship. The powers of a guardian can range from near-complete control of the ward's finances, living situation, property, and medical care to more limited decision-making as necessary to supplement the ward's ability to care for oneself.
Vancouver Attorney John Lutgens is Ready to Help With Estate Planning in Washington State
For considered and efficient legal help planning for your financial future in Vancouver or elsewhere throughout Washington, contact Vancouver estate planning lawyer John Lutgens for a free consultation at 360-693-2119.