What Happens After an Accident With an Uber or Lyft Driver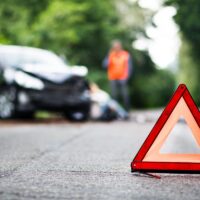 We've talked before about how many Uber and Lyft drivers are operating vehicles with active safety recalls unaddressed. But what actually happens when you get into an accident with a rideshare driver? Will Uber or Lyft automatically step in to cover your claims? The answer: It depends. Continue reading to learn about bringing claims against Uber and Lyft drivers, and call a dedicated Vancouver car crash lawyer if you have been hurt in a car accident in Washington State.
Fault matters first
Washington is an at "fault" state. That means that victims injured in a car accident can bring a claim against the parties at-fault for an accident. To successfully bring a claim, the injured victim must, of course, demonstrate that the other driver is at fault. There is nothing about an accident with a rideshare driver that would, by default, change this process: If you were at fault for an accident with a rideshare driver, you could expect the driver or their employer to bring a claim against you and your insurer. If you were a passenger in a rideshare and a different driver crashed into your Uber, then you would bring a claim against that driver and their insurance. If a negligent rideshare driver hurt you, you will then have to decide against whom to bring your claim: the driver, or the rideshare company.
Uber and Lyft have great insurance, but it does not always apply
If a negligent driver has hit you, ideally the driver carries insurance sufficient to cover your damages (including medical expenses, income lost due to time missed at work, and other damages such as pain and suffering). Rideshare companies like Uber and Lyft have hefty insurance policies for drivers, exceeding the insurance carried by the typical driver. Uber, for example, offers drivers $1 million in liability coverage for passengers and other drivers. Whether the insurance policies kick in, however, depends on the circumstances of the crash.
Uber and Lyft insurance policy coverage generally turns on whether the driver was on the clock at the time of the accident. If the driver was on a trip at the time of the accident, meaning that they had accepted a fare and were either on the way to pick up a passenger or already had the passenger in tow, then the rideshare company's policy will cover the crash. If the driver was not using the app and was off-duty at the time of the accident, then the driver will have to cover the crash using their own insurance, and Uber/Lyft will not willingly step in to help.
There is also a middle-ground scenario: The driver has the app activated and is actively searching for matches, but has yet to accept a ride. If a driver causes a crash during that time, the rideshare companies have a policy that covers up to $50,000 in injury claims per person and $100,000 per accident, as well as $25,000 in property damage. This policy is meant to cover a driver whose own insurance covers less than this amount. If the driver has insurance that exceeds Uber's middle-ground coverage, then the driver's policy will apply instead.
If you've been injured in a crash with a rideshare driver in Washington, a seasoned car crash lawyer can help you determine the proper party against whom to bring your claim, as well as help you build the strongest case to maximize your compensation.
Call Vancouver Attorney John Lutgens for Help After a Rideshare Accident in Washington State
For passionate and trial-ready help pursuing a personal injury or wrongful death claim after a traffic crash in Vancouver, or elsewhere throughout Washington, contact Vancouver auto accident lawyer John Lutgens for a no-cost consultation at 360-693-2119.