What Gets Included in Probate?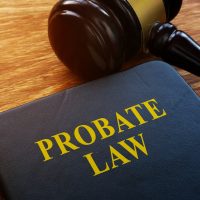 The very word "probate" can cause anxiety and stress to people who are engaging in estate planning or who have recently lost a family member and are faced with the prospect of administering their loved one's estate. Part of the discomfort lies in the mystery surrounding what probate is and what it entails. Below we talk a little about what probate is and what kinds of assets are and are not included in probate. If you have other questions regarding probate or estate planning in Washington state, or if you need assistance in either area, please contact the law office of John Lutgens in Vancouver to discuss your needs.
What Is Probate?
Probate is the legal process of distributing the assets of a deceased person under court supervision. This process ensures that debts and taxes owed by the estate are paid to the proper parties and that the remaining assets are transferred to the estate's rightful heirs and beneficiaries according to the terms of the will or applicable state law. The complexity of the probate process can depend on various factors, including the size and nature of the estate, as well as the specific laws of the jurisdiction where the deceased lived.
Assets Subject to Probate in Washington
In the state of Washington, probate assets are primarily governed by the Revised Code of Washington (RCW) Title 11. Generally speaking, assets subject to probate include:
Real Estate: Any real property owned solely by the deceased or titled in the deceased's name is subject to probate.

Personal Property: This includes tangible items like cars, furniture, household items, jewelry, and collectibles, as well as intangible items like bank accounts and stocks. Checking, savings, and other financial accounts without a designated payable-on-death beneficiary are part of the probate estate.

Financial Instruments: Life insurance policies, retirement accounts, and other financial assets may be subject to probate if there is no designated beneficiary or if the estate is the beneficiary.
Exceptions to Probate
Some assets are not subject to probate. These include:
Joint Tenancy Assets: Assets held in joint tenancy pass directly to the surviving joint tenant.

Payable-on-Death Accounts: Financial accounts with a designated beneficiary.

Trust Assets: Assets held in trust like a revocable living trust are not subject to probate.
Assets with Beneficiaries: Life insurance and retirement accounts with named beneficiaries are generally not subject to probate.
Avoiding or minimizing probate is a big part of estate planning, although it's certainly not the only or most important reason to engage in the process. By understanding what goes into probate and what gets left out, you can bypass probate as much as possible, which will minimize the time, expense and headache involved in distributing assets to beneficiaries through probate. Working hand in hand with a knowledgeable and experienced estate planning attorney will help ensure that your estate plan meets all your goals in the most advantageous manner.
Help With Estate Planning and Probate in Washington State
For assistance with probate and related matters in Vancouver, Washington, contact the seasoned estate planning and probate lawyer John Lutgens at 360-693-2119.