Will There Be DUI Checkpoints in Washington?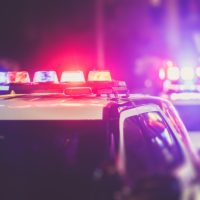 The State of Washington is working hard to find sensible, effective ways to crack down on drunk driving.
We already have some of the harshest punishments for first time and repeat DUI offenders, but the problem just seems to be getting worse. According to the Washington Department of Transportation, there were 38,000 DUI arrests made in 2012 and 6,000 DUI-related crashes the year before. The department reports that more than a third of all fatal crashes in the state involve alcohol. And, just last Spring within a 10-day period, three people in the Seattle area were killed by two different drunk drivers.
So it's no wonder why there's such a focus on DUI legislation. In 2012, the state put together the Washington Impaired Driving Work Group, which has been tireless in it's effort to pass new laws that they hope will reduce these crimes and tragedies.
In June 2013, Gov. Jay Inslee signed Senate Bill 5912 into law, which has severe consequences for repeat offenders. For example, a second DUI offense will land the driver in jail until they see a judge. Repeat drunk drivers will be required to wear alcohol monitoring devices, and if they're caught drinking, they'll serve six months in county lockup. There are also additional penalties now for driving the wrong way or having children under 16 in the car while impaired.
But are lawmakers satisfied? One tactic that many states use to deter drunk driving is the use of sobriety checkpoints. This is an idea that has been brought to the table again and again in Washington, and now, 80 percent of the 33-member Impaired Driving Work Group is standing behind it.
In an interview with a Seattle news reporter, State Rep. Roger Goodman said, "The research shows sobriety checkpoints are the most effective means in reducing deaths and serious injury. It's the only thing left in Washington state we have not enacted."
However, the American Civil Liberties Union Legislative Director, Shankar Naravan, has other conclusions. He says, "Sobriety checkpoints […] are not a cost-effective measure. They do have a deterrent effect but what we've found is that that deterrent effect is not as large as had previously been thought." Instead, he suggests saturation patrols, which involve flooding an area with police to target drunk drivers and is something Washington police have already been doing. Naravan says, "Saturation patrols have been effective and they've been effective at less cost."
Plus, if we're talking about checkpoints in Washington, there's always the issue of constitutionality.
The state Supreme Court has previously ruled on sobriety checkpoints, making them a criminal search which cannot be authorized without individualized suspicion. This means that in Washington, checkpoints would violate your fourth amendment right against unreasonable search and seizure. Even a local police chief was quoted saying he doesn't support checkpoints and doesn't believe in treating everyone like they're guilty.
Although checkpoints may be off the table, that certainly won't stop the work group. Other ideas they've proposed include longer sentences, bigger fines, a lowered felony threshold, and even prohibiting repeat offenders from buying alcohol altogether.
The time to consult with a DUI defense lawyer is before something bad happens. Don't face a judge without the area's best representation. Call the Law Offices of John Lutgens today, at 360-693-2119.