Dash Cams Can Help You Prove Your Right to Damages in a Car Accident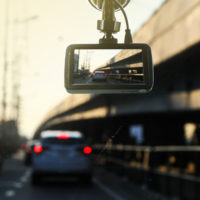 Dash cams—short for dashboard-mounted cameras—were once tools used only by police officers, but they have become more commonplace in the vehicles of average drivers. Read on to learn whether you might benefit from having a dash cam in your vehicle.
When you're involved in a disputed car accident claim, dash cams can provide critical evidence to support your version of events. Dash cam footage can show that the other driver veered into your lane first, that a bicyclist jutted out into traffic too quickly for you to avoid them, or show the identity of a driver who left the scene of an accident. Even if the crash isn't caught within the camera's field of vision, an audio-enabled camera can be used to record a description of the driver who hit you or the car's license plate number.
In many countries, drivers who use dash cams are provided a discount on their insurance policy. While insurers in the US might not give you a discount on your policy for having a dash cam, they will almost certainly use dash cam footage you provide when determining who is at fault in an accident. When you're filing a claim for damages after an accident, more evidence that supports your version of events is always better. Keep in mind, however, that dash cam footage might also be used to prove that you were at fault for a crash, not just that you were innocent. Dash cam footage will likely be considered "discoverable" during a claim for damages by the other driver—meaning they can force you to turn over that footage for use in court.
The value of having a dash cam goes beyond just the footage that can be recorded in the event of a crash. Some dash cams use an impact sensor to detect when a car has been involved in a collision, or even when a vandal or thief has attempted to break into the vehicle. Cameras with an internal power source can be programmed to begin recording when it senses an impact while parked, and can provide a notification to the owner that an impact has occurred. Dash cams can even be useful as a means of security when walking to a car parked in an isolated location, or if approached while stopped at an intersection. Some drivers also appreciate the ability of the camera to record interactions with police officers.
If you or someone you love has been hurt in a Washington car accident, contact the diligent and dedicated Vancouver personal injury attorney John Lutgens for a consultation on your claims, at 360-693-2119.