How To Choose A Winning Criminal Defense Attorney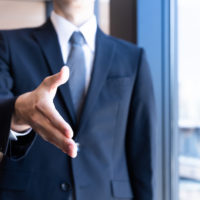 When faced with criminal charges, it is critical to hire a qualified defense attorney who can clear your good name. Without this, you're likely to face an uphill battle throughout the entire process. Because most people do not know the steps to finding a great defense attorney, I've put together tips for choosing a lawyer who will get results.
The right background
When you look for an attorney, choose someone who has experience defending your specific charge. For example, when faced with drunk driving charges, you're going to want to hire a DUI attorney. Most lawyers specialize in certain practice areas, so it shouldn't be too difficult to find someone who has a solid background in cases similar to yours. In doing so, you'll put a knowledgeable advocate in your corner who is prepared to get your issues resolved quickly.
Track record
As a legal professional racks up wins and losses, he or she will start to develop a reputation. Obviously, when looking at attorneys, it's important to find someone with a record of success. This can sometimes be misleading because some attorneys will only take on cases that present a great chance of winning. But, either way, when looking at a lawyers previous performance you can get a good idea of what the likely outcome is for your case.
Bar reviews
Every lawyer has to pass a stringent bar exam and stay in good standing with the local association. To read up on prospective attorneys, hop online and look at the local bar association's website where you can find information and reviews on any state-licensed lawyer. More importantly, you can see if the attorney has any disciplinary history. If this is the case, you should consider looking at others in the field who have a cleaner background.
Caseload
Some attorneys will take any case that comes their way and end up overbooked. While this might boost their bottom line, it is not good for the accused. To make sure this is not an issue, when speaking with the lawyer, ask them about their current caseload. When you get to the bottom of this, you're certain to find a lawyer who will work hard on your case and not skip out on important meetings.
Face-to-face meeting
Finally, when choosing a legal professional, sit down with them and discuss your case. This might be the only way to get a true feeling about how he or she will work with you during the proceedings. Remember, while it is wise to read reviews and do your own research to find a lawyer, it is imperative that you sit down with them and ask questions before making a final decision.
With these five tips, you will stand a much better chance in the legal system. Simply put, with a qualified and hardworking defense attorney, you can prevail in court and clear your good name.
If you're looking for a criminal defense attorney in Vancouver, give me a call at 360-693-2119 today.