What Are Passenger Rights in a Car Accident?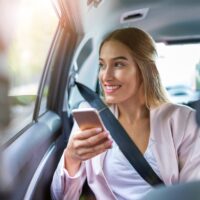 Drivers are not the only parties injured in car crashes. Often, passengers in car crashes suffer injuries just as bad, if not worse, than the drivers involved. If you are injured in a crash as a passenger, what are your options? Can you file claims against either or both drivers? Read on for a discussion of passenger rights after a car accident, and call a dedicated Vancouver car crash lawyer if you have been hurt in a car accident in Washington State.
Claims Against the Negligent Driver
When you are injured as a passenger, you have much the same rights as would as a driver. If you are in a crash caused by another driver (rather than the driver of your vehicle), you can seek recovery from that driver. They (and/or their insurance) will be responsible for paying your medical bills, lost wages, pain and suffering, emotional distress, and any other damages you suffer.
If you were in a crash caused by the driver of the vehicle in which you were a passenger, you have the same rights. Drivers have a responsibility of due care to drive carefully and safely. That responsibility extends to all drivers, pedestrians, and other folks on the road, as well as to passengers in their own vehicles. If the driver of your vehicle acts negligently and causes a crash, you can seek financial compensation from that driver and/or their insurance provider just as you would if you were a pedestrian struck by them.
People are often reluctant to seek compensation from drivers of vehicles in which they were a passenger because the driver is a friend or family member. However, that is precisely the purpose of insurance. Insurance is meant to protect the driver, other motorists, as well as friends and family members. There is nothing personal about filing a claim with the driver's insurance for your medical bills and other damages.
Multiple Party Liability
If you were injured in a car accident, you are not limited to filing claims against only one party. If, for example, the driver of your vehicle was intoxicated at the time of the accident but the other driver(s) involved were also driving negligently or recklessly, then you can bring claims against all of the negligent parties. If you suffer $10,000 in damages, for example, and your driver and the other driver were each 50% at fault, then you could recover $5,000 from each driver.
Negligent defendants are considered "jointly and severally liable" for your injuries. While you could file claims against both drivers and seek $5,000 from each, you could also seek the full $10,000 from just one driver (and their insurance company). It would be up to that driver and their insurance provider to either add the other at-fault driver to the lawsuit or seek contribution of the $5,000 from the other driver in a separate action.
Call Vancouver Attorney John Lutgens for Help After a Car Accident in Washington State
For seasoned and effective help pursuing a personal injury or wrongful death claim after a traffic crash in Vancouver, or elsewhere throughout Washington, contact Vancouver auto accident lawyer John Lutgens for a no-cost consultation at 360-693-2119.