Despite Deadly Accidents, Washington Only Just Now Passed Law to Require Motorcyclists to Carry Liability Insurance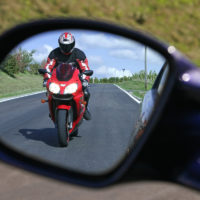 A 19-year-old Vancouver man was recently killed in a motorcycle accident in Camas. The police found his body on Northwest Lake Road; no other vehicles were identified as part of the crash, and police suspect speed may have been a factor. The recent accident is a reminder that motorcycle accidents are still a major threat to both motorcycle riders and other car and truck drivers on Washington roadways. Yet unlike auto drivers, in Washington state motorcyclists have not been legally required to carry liability insurance. Motorcycle accidents are frequent and often fatal. A new bill just signed into law by Washington Governor Inslee aims to fix this by requiring motorcyclists, like passenger car drivers, to carry insurance.
New Washington Law Requires Motorcycle Insurance
Car drivers across the country are required to carry a minimum level of insurance in case of an accident to cover the cost of repair to their own car as well as any damage or injury caused to any other driver on the road. Surprisingly, even though motorcycle accidents are at least as common and quite often more deadly, Washington state until now has not required motorcyclists to keep liability insurance. An uncovered motorcycle accident is likely to bankrupt even the most financially sound rider, given the high cost of medical care for anyone seriously injured.
On April 19, 2019, Governor Inslee signed into law a bill proposed by a Washington House member. The bill requires all motorcycle operators to get motor vehicle liability insurance or the equivalent according to the terms required by current law for other drivers. House Bill 1014 goes into effect on July 28, 2019, although we would encourage any motorcyclist to get an insurance policy as soon as possible.
Motorcycle Fatalities Are down but Are Still 28 Times More Frequent Than Auto Crashes
Motorcycles expose riders directly to the elements and to other vehicles on the road that other cars and trucks simply do not. Motorcycle riding often requires split-second decision-making, and the slightest hesitation or impairment can lead to catastrophic accidents, causing harm to other drivers and often fatal injury to the motorcyclists themselves. Motorcyclists are, moreover, directly exposed to any mistakes made by other motorists on the road.
Across the country, almost 5,000 people were killed in motorcycle accidents in 2017. The number was around 300 higher in 2016, which is a step in the right direction. However, motorcyclists remain significantly overrepresented in deadly traffic accidents nationwide. According to data from the Governors Highway Safety Association (GHSA), motorcyclists are 28 times more likely to die in a traffic accident than drivers of other types of cars, as compared to total miles traveled. In Washington state, 64 motorcyclists died in 2017.
The GHSA report noted that motorcycle crashes were around three percent higher in Washington than expected as a result of marijuana legalization, leading to speculation that motorcyclists have been riding under the influence at an increased rate. A motorcycle rider operating under the influence of marijuana, alcohol, or another drug will be held liable for any damage, injury, or death caused by their inebriation, and they could face punitive damage multipliers.
Get the Help You Need after a Motorcycle Accident
If you or a loved one has been hurt in a motorcycle crash back in Vancouver, WA or Portland, OR, you may be entitled to compensation for your damages. An experienced motorcycle accident lawyer can help you obtain the recovery you deserve. In Vancouver, Washington, call attorney John Lutgens at 360-693-2119 for a free consultation.